Wedding Picture of the Month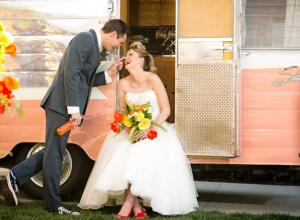 Playful captivating the moment photos by Christopher Todd Studios. We totally love their style!
Video of the Month
Wedding video by: Something New and Blue.
This sweet highlight video is set to the perfect pace, catches all the important moments of the day, and is entertaining enough to watch again! Excellent work!
Blog of the Month
We love the junebug Wedding Blog —great inspiration for both traditional and untraditional weddings! Check it out!
Love Quote of the Month
"The best and most beautiful things in this world cannot be seen or even heard, but must be felt with the heart."
– Helen Keller